Services booked Website or Phone
Derella arranges the suitable cleaning technician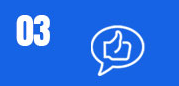 Enjoy the results of our cleaning methods
#1 SYDNEY'S CLEANING TECHNICIAN
Shopping Centres or Offices, Strata Complexes or Medical Facilities, there is a vast range of cleaning different situations out there. Derella is a professional cleaning company that pride themselves on the results they achieve in all types of cleaning situations.
Need to come to a clean office every morning? A clean Strata complex every evening? We work behind the scenes, so you can enjoy neat clean surroundings.
WHY CHOOSE DERELLA CLEANING SERVICES?
At Derella, we understand that everyone desires a clean and tidy environment, but achieving it can be a time-consuming and challenging task. That's why we offer professional-level cleaning services that allow you to focus on the more enjoyable aspects of life or run your business while we handle the cleaning for you.

Satisfaction Guarantee
We believe in our quality work. Our clients are 100% satisfied, or we return and do it again. Derella Cleaning find the best way to get the best results for you.
Communication
Your situation is unique. Tell us what you need, and we will arrange the right service. We have the knowledge, resources, and flexibility that you need.
Professional Expertise
The right training, the right equipment, the right resources. Our staff know about cleaning at a professional level. Your business will be better with our services.

Flexible Service Options
Need cleaning outside of business hours? Have specific requirement for your line of work? We adapt to your needs and your schedule. Have everything set up and ready when you arrive. Professional results in every circumstance.
WHAT OUR CLIENTS THINK

Professional and very easy to communicate with. Highly recommended.
Anne Casey
19 January 2023
Peter and his team did a SPECTACULAR job - far beyond expectations. Every surface is gleaming. I cannot recommend them highly enough. Amazing service, lovely people, ultra professional, punctual and extremely hardworking. Great value for the exceptional work they do.
Peter and Charles did a great job both on my move in clean and end of lease clean. They were really accommodating and professional, offering support throughout the process. They are really friendly and went above expectations.
Kate Robertson
1 November 2022
Peter and his colleague did an amazing job on our end of lease clean. They were incredibly thorough and made the place look brand new. Highly recommend Derella Cleaning Services.
Peter and his team were very professional and provided a high quality service. I would 100% recommend them for anyone requiring professional cleaning!
Christine Lam
10 October 2022
My first time asking for a window cleaning service, while Peter and his team has performed way out of my expectations, they are friendly, professional and cleaned all windows in and out very detailed. Wonderful job and I will definitely ask them to come back again.
Nina Juliadotter
16 September 2022
Super happy with Peter and his team who are very professional, friendly and meticulous. Perfect end of lease clean as well as weekly clean.
Sarah Bester
11 August 2022
Peter and his team provide an amazing cleaning service to our offices in Lane Cove and Willoughby. They are very thorough with attention to detail, provide feedback of what is needed, and their customer service is exceptional. I would highly recommend them.
WHY DERELLA CLEANING
IS DIFFERENT
We are about taking cleaning to the next level, covering what others miss. You won't find a better cleaner service anywhere. This means a custom designed approach for each business or home.
Need to impress prospective clients. We monitor all cleaning work and maintain high standards. This assures quality work and personal service.
Flexible cleaning tailored to your business requirements.
Professional, uncompromising cleaning standards.
Guaranteed results from extensive training, experience, and resources.
DERELLA CLEANING INSIDE AND OUT
Our cleaning covers offices, business premises, apartment buildings and medical facilities, inside and out. This means immaculate cleaning of everything from carpets and desks to air vents and outside windows.
Professional, flexible and resourceful, our managers insist on the best quality performance from our cleaning staff. You won't find a cleaning result anywhere.
Regular scheduled cleaning on a daily, weekly or part-week basis.
All areas, from outside windows and internal offices, maintained.
Experience the difference with our expert cleaning technicians
We will give a FREE, no-obligation quote for our services. Don't hesitate to see what we can do for you.
No idea where to begin? Let us show you the way
Hiring a cleaning service means finding the right company for a business relationship. This can be a little intimidating.
Derella takes the difficulty out of the decision. Hire us, and you won't have to worry about maintaining the office or commercial premises. Tell us your needs, and we look after the rest.
CLEANING TIPS
NEWS & UPDATES
We believe in keeping up with advances in the industry, and in maintaining the fundamental principles of cleaning, organisation, tidiness, and safety. Our regular blog addresses cleaning areas that might otherwise be overlooked, new techniques that develop as technology advances, as well as reliable methods to deal with regular cleaning issues. The situations change, but we keep abreast of the latest developments.
Office Cleaning Surry Hills – Employee Productivity and Morale A clean and well-maintained work environment is more than just aesthetically pleasing; it has tangible effects on employee productivity and morale. Here, we delve into the factual impact of professional cleaning on the workplace: Reduced Health Risks: A clean workplace minimizes the risk of illness...